Policies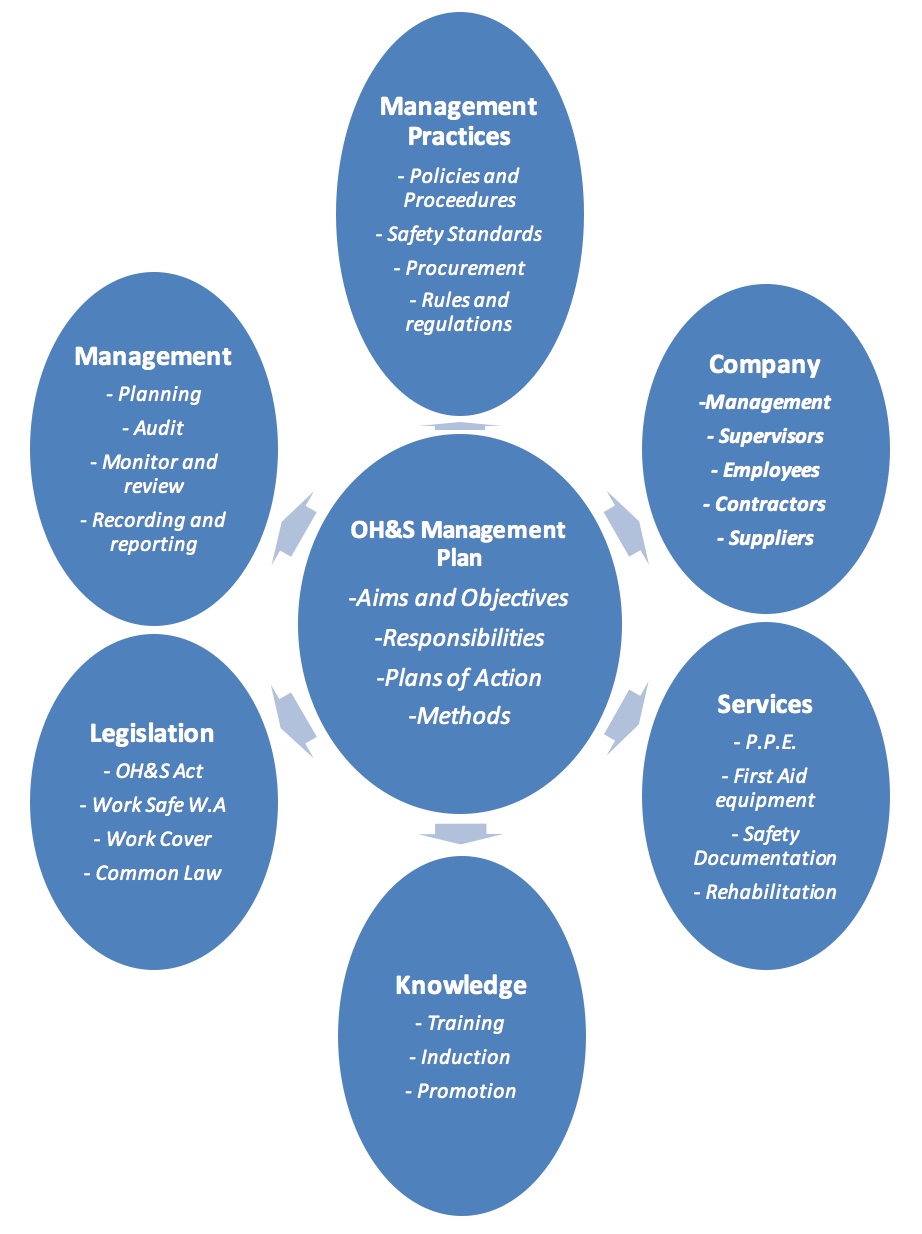 OUR VISION
Our vision is to achieve the best practice in Occupational Health and Safety by cultivating a culture that is safety aware and dedicated to preventing injury and illness to all employees, contractors and the public on a daily basis. The encouraged input from all individuals and the continuous monitoring of efficiency of our OH&S Policies and Procedures will ensure a safe and healthy working environment will be provided for all and at all times.
OBJECTIVES
• To create a safety culture where safe work practices are entrenched in daily business operations and become routine.
• To reduce occupational ill health and injuries by having a proactive approach
• To encourage the involvement and innovation of all employees, contractors and clients in relation to Policies, Procedures and the Management Plan.
• Utilise a planned, systematic approach to manage the reduction of occupational injuries, property damage and damage to the environment.
OCCUPATIONAL HEALTH AND SAFETY POLICY
By conforming to current regulations, codes of practice, current legislation and appropriate Australian standards GVM Solutions will ensure that a safe and healthy working environment is sustained for all employees, contractors and the public.
Objectives of this policy are as follows;
• Provide employees and contractors with clear up to date safety information, supervision and appropriate training
• Control and eliminate work place hazards
• Incessantly improving the standard of safety management and implementing changes
• Ensure that all employees and contractors are aware of their OH&S obligations and responsibilities
The responsibility of implementing this policy will rest with the Directors of the company.
The initiation and driving of all health and safety procedures will be the responsibility of the nominated OH&S Officer on behalf of the Directors.
All issues pertaining to OH&S will be done in consultation with all staff and contractors. GVM Solutions will provide the time and resources to implement a strategy to improve hazard identification, risk assessments and necessary amendments to policies and procedures to improve health and safety within the work place.